HIGH SPEED DOOR OPERATION FULLY ADJUSTABLE TO YOUR APPLICATION
Translucent, light-weight and impact-resistant, this garage door section design is constructed with clear or colored multi-wall polycarbonate panels coupled with a high-strength aluminum frame designed specifically for high moisture situations. Special characteristics have defined the standard for car, truck, bus wash and many other wash-down applications for almost three decades.
Door Collision Detection
Door Slow Down
Power Failure Start up Collision Protection
Password Accessible
Deactivate Open and Close Buttons on enclosure cover
Auto Close Timer
If program modifications are desired, the changes can be easily made
Choice of incoming power, 120VAC single phase, 230 or 460 VAC Single or
Three Phase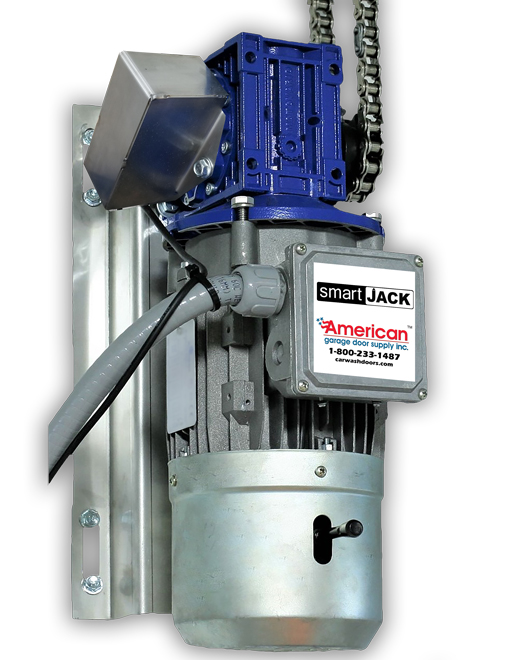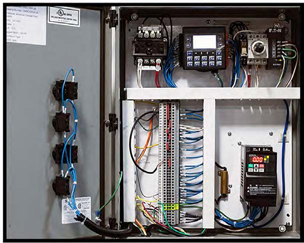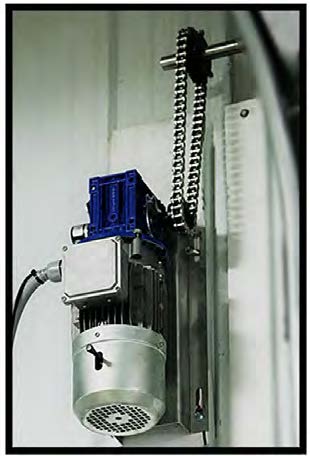 Enclosure is Nema 4X
Auto/Hand Switch mounted on the cover of the enclosure
Disconnect handle mounted on the cover of the enclosure
Encoder for positioning
Sensor for full closed position
Variable Frequency Drive to control motor speeds and direction
Open, Close and Stop buttons mounted on the enclosure Door
Operator knows the doors position at all times allowing for fine tuning of the doors function.
The operator knows and remembers where the door is. If the door meets an obstruction,
it quickly returns to the open position and on the next close cycles slows down to verify
that the obstruction is clear increasing the safety of operation.
Supports Safety Edges (wired or wireless) 
Safety Eyes (standard or UL325) 
Light Curtains of any length Loop Detectors 
Radio Controls 
3-Pushbutton Station
Fully adjustable acceleration, deceleration, full speed & slow speed functions.
Individual tuning for the points at which the door slows down in the open and closing position